Barbara B Mann Performing Arts Hall Seating Chart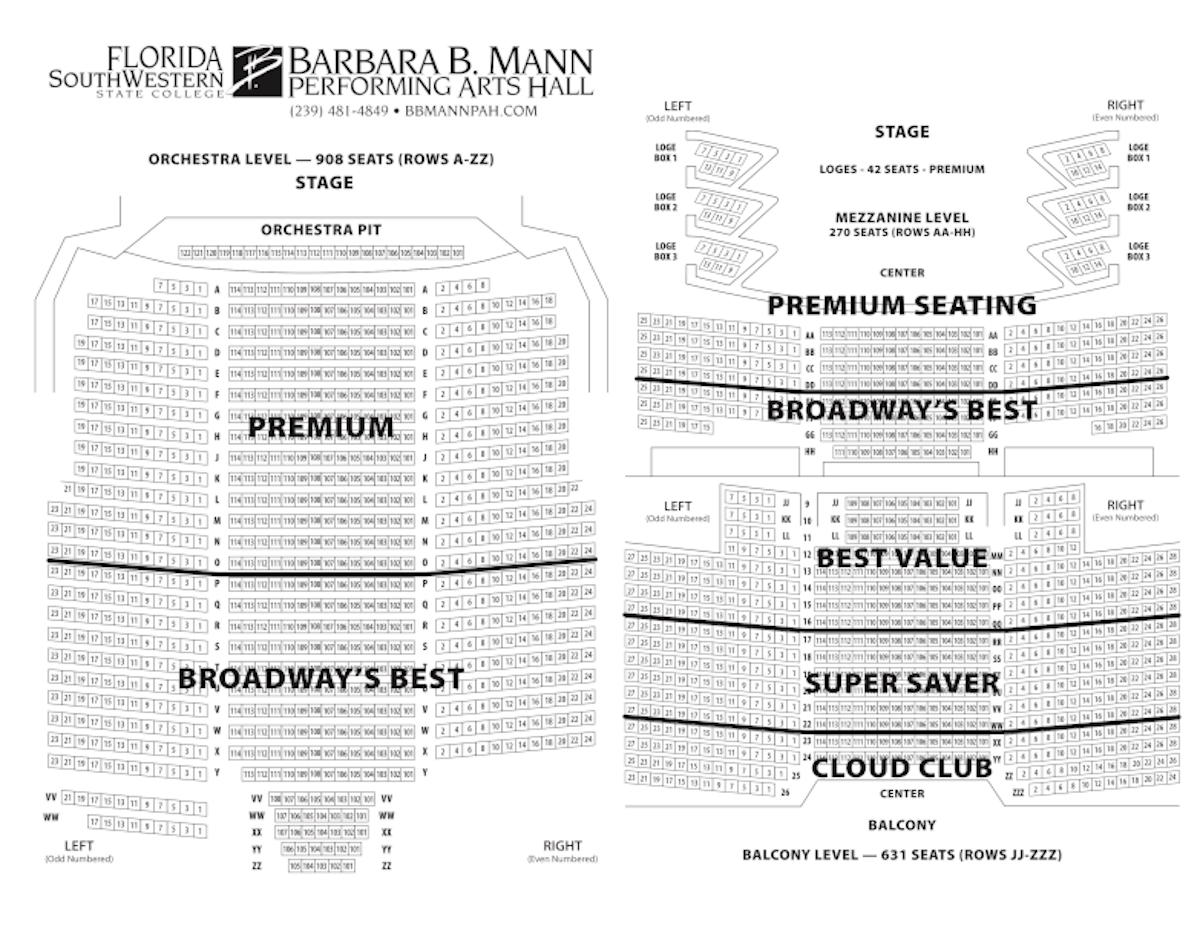 The Barbara B Mann Performing Arts Hall offers 1,874 seats across three levels; The Orchestra section, The Loge section, and the Balcony section. Standard seating is red-backed theatre-style seating with armrests for comfort, excellent sightlines to the stage, and clean and cushioned seating.
Wheelchair seating is available throughout the theatre and elevators to provide access to all levels.
NOTE: The seating map may vary for depending on types of events. Always check the seating chart for your individual event when selecting your tickets.
Reserve your seats now by purchasing your tickets today. Visit the Barbara B Mann Performing Arts Hall schedule to view all upcoming events.
To read more about the ticket and refund policies please check out the ticket information page.