Barbara B Mann Performing Arts Hall | Fort Myers, Florida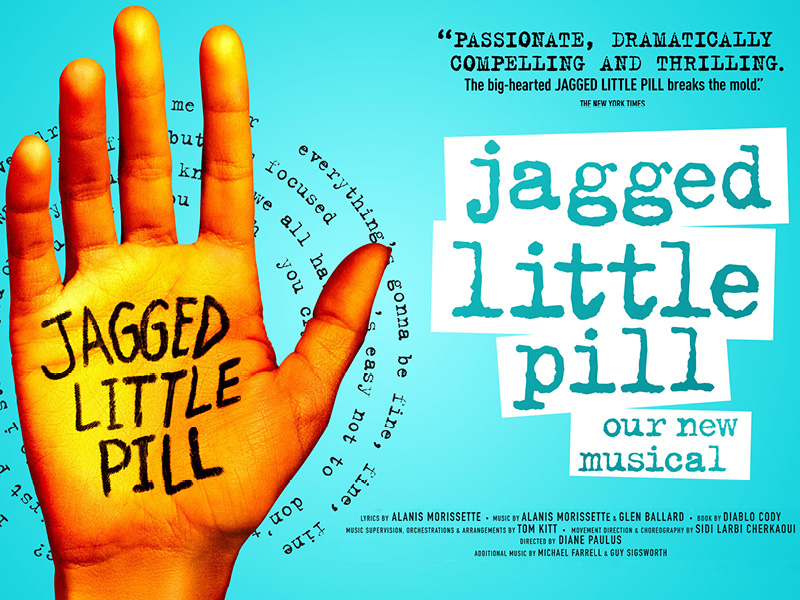 It is the show everyone is talking about. It is the rock phenomenon - Jagged Little Pill! This February, Fort Myers will host the infamous Jagged Little Pill for an evening of magic proportions. The show is so dense with plot that could have sustained solely on the classic 12 songs from Morissette's seminal, Diamond-certified 1995 album that gives the musical its title. You'll hear all of them framed within inspired contexts: "Ironic" is sung in a high school writing workshop, "Forgiven" is an act-one curtain closer set in a church that dramatizes an unsettling turning point in Mary Jane's spiraling pill addiction. The show also features nine other favorites from Morissette's later repertoire, including "Hands Clean," "Thank U," and "Uninvited." Plus, two new songs have been written for the occasion, "Smiling" and "Predator."! Prepare to immerse yourself in the breathtaking storyline Jagged Little Pill and be taken to the world this performance has prepared for you. Save the date, Tuesday 13th February 2024, and get your tickets fast!
Theatre is right now, changing and always unique! Although the script may be the same every night, the performance itself is always unique, each and every time it happens. No two performances are ever the same. In this way, everyone involved has a distinct and unique experience that can never again be re-created. Being a part of the crowd means you are impacting part the show, which means that your experience will be completely unique. And that in itself, is why people come to the theater, to take home a night that is only theirs, making it truly unforgettable. When these shows are performed on the Barbara B Mann Performing Arts Hall stage, they are delivered with the most incredible sounds and glorious colours. The Barbara B Mann Performing Arts Hall is truly the elite when it comes to theater events, so why not come and see their upcoming show Jagged Little Pill on Tuesday 13th February 2024?