Barbara B Mann Performing Arts Hall | Fort Myers, Florida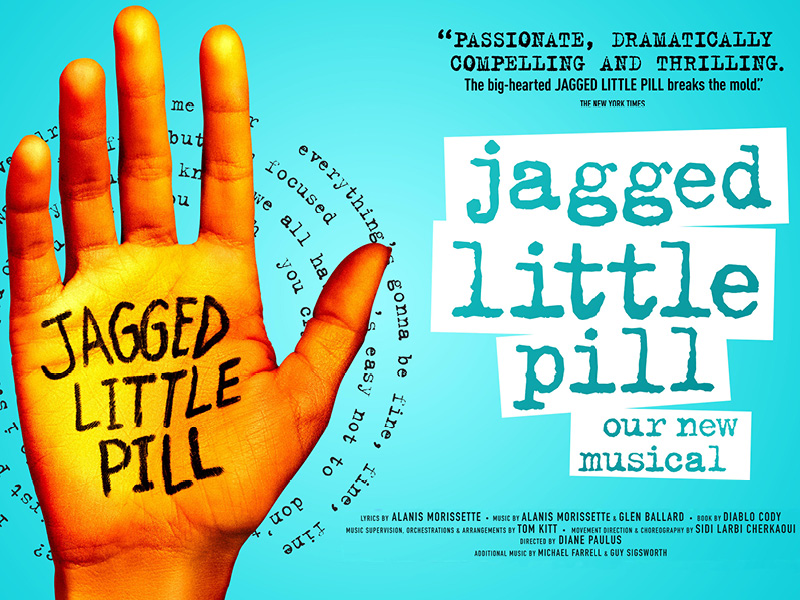 Known as one of the most influential and timeless albums to come out of the 1990s, especially for female solo artists, Jagged Little Pill took to the radio stations across the countries and pushed Alanis Morissette into stardom. With so many amazing songs from the album such as; "You Oughta Know" "Hand in my Pocket" "Ironic" "Forgiven" and more, Alanis became a superstar but of the best kind in her alternative much loved style. With her unique vocals she proved her capabilities and has since become a favorite artist for so many. A hit Broadway musical has now been created to showcase her career in a unique, captivating way! Join in and catch Jagged Little Pill as it takes to the Barbara B Mann Performing Arts Hall stage on Thursday 15th February 2024!
When you step into a theatre, it's like going into a completely different world. You could be absolutely anywhere, and you could have travelled back hundreds of years and the outside world completely ceases to exist for two hours. There are no annoying adverts, no boring trailers; when that curtain goes up you're thrown straight into the action, and for those two hours, you can sit back, relax and savour as the story unfolds in front of you. You can chuckle, cry, even sing along if you want to! The theater is simply something everyone must experience once in their life, especially when brand new musicals like Jagged Little Pill are coming! Inspired by Alanis Morissette's Grammy Award-winning masterpiece, JAGGED LITTLE PILL brings to theaters the "humanly recognizable and magnificently staged story" of the Healys, a suburban family whose beautiful Connecticut lives collide head-on with some of the most burning issues of today! So come down to the iconic Barbara B Mann Performing Arts Hall and see any of the incredible shows available!