Barbara B Mann Performing Arts Hall | Fort Myers, Florida
Nate Bargatze is bringing his Raincheck tour to major venues across the U.S, including a performance at Barbara B Mann Performing Arts Hall on Friday 22nd April 2022. The comedian started the tour in March, and fans have been pretty excited about his 2022 tour. After his success with 2020's Drive-in tours, his fans just wanted him to step up on a stage and perform some of his gigs once again. He recently had quite a bit of success with his Netflix special, "The Greatest Average American." Bargatze has had significant success since following his father in the entertainment business, and the comedian has no plans of slowing down. Experience a hilarious night of comedy in a family-friendly environment on 22nd April as Bargatze is set to perform at the Barabara B Mann Performing Arts Hall. Buy your tickets right now before they are sold out!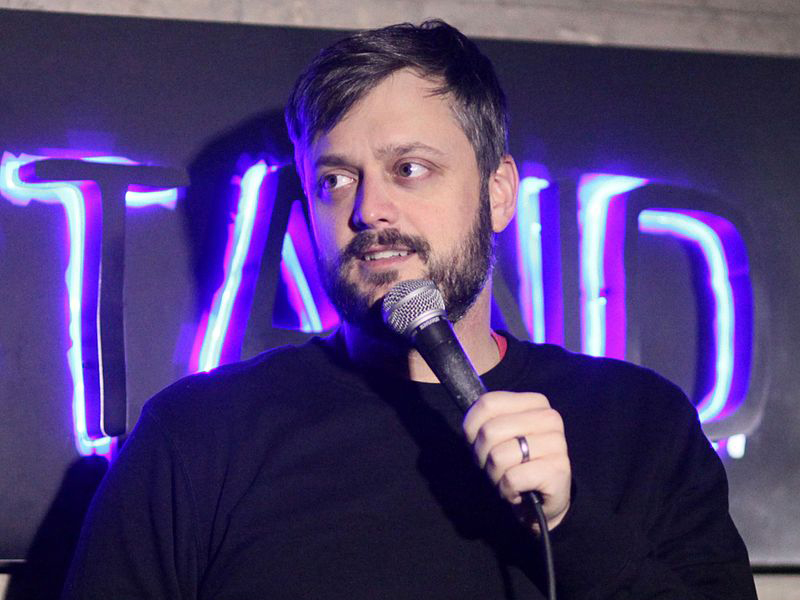 Nate Bargatze has released two very hit Netflix specials, "The Greatest Average American" and "The Tennessee Kid". The artist has also appeared several times on Jimmy Fallon's show, being one of the first comedians to perform on "The Tonight Show starring Jimmy Fallon." He was also a part of Fallon's Clean Cut Comedy Tour. Bargatze has also performed at some of the biggest festivals, including Bonnaroo, Sasquatch, JFL Montreal Comedy, and Moontower. The comedian also has a weekly podcast named Nateland. However, Bargatze received special appreciation because he performed for the troops in Iraq and Kuwait multiple times.
Bargatze has a very convenient brand of comedy that everyone can resonate with his. His delivery is on point and his writing is pretty unique too. He takes everyday problems and turns them into hilarious stories, where people can laugh and adore his brilliance. The comedian is speculated to be one of the best American comedians in the coming times and the response on his events does support that statement. Known for selling out venues across the U.S, it could become difficult for you to get a ticket later on. So, grab your tickets while they're still available and experience a great night of stand-up comedy with Nate Bargatze.