Barbara B Mann Performing Arts Hall | Fort Myers, Florida
All the fans know that the amazing choreographed performances of violinist Lindsey Stirling just rock the crowds. She is known for her rousing melodies, sweetly caressed from her violin and that is how she will celebrate her new album, Snow Waltz, to all those amazing, adoring fans. The new album has eight classic covers and five original tracks that promise to be immersive as well as mesmerizing, like only Stirling can do. The YouTube star has billions of views, and now you have a chance to watch her live on stage at the Barbara B Mann Performing Arts Hall on Monday, November 28th 2022.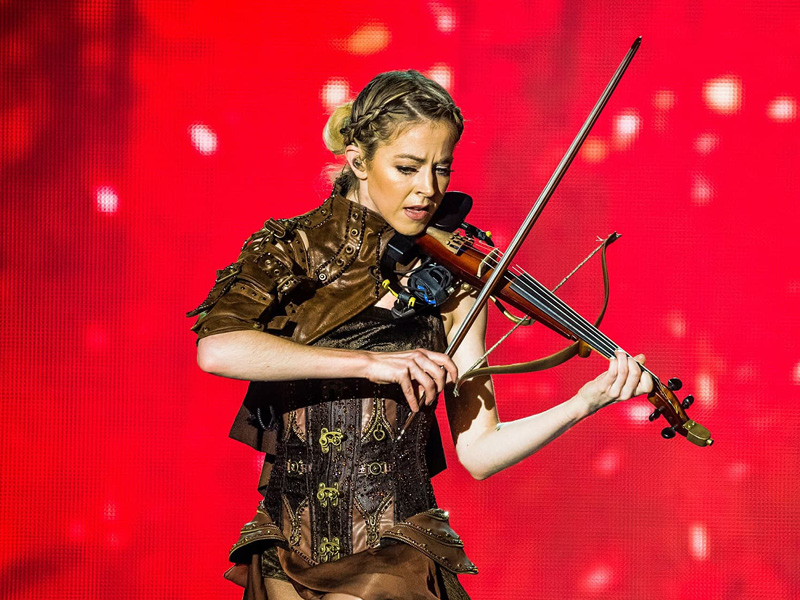 Get ready to rocked by the dazzling performances of Lindsey Stirling. Practicing the art of dance and the violin from a young age, she has achieved amazing worldwide success. Accolades such as over 13 million subscribers on a YouTube channel that started in 2007 with billions of views, selling millions of copies of her music, making the Forbes Magazine's 30 under 30 in music, being a quarter finalist on the hit show, America's Got Talent, a New York Times Best seller and hitting the number 2 spot on the Billboard 200 for her second album, Shatter Me are just amazing feats of human achievement. Oh, and let us not forget that the star is just 36 years old.
With a variety of music styles in her arsenal, ranging from classical, pop and electronic dance, Lindsey Stirling has wowed fans both with her original work as well as renditions. Being on stage, dancing as well as playing the violin is no easy task and like all of her fans know, this is what makes her shows so enchanting and entertaining to watch. She brings a powerful energy that only she can deliver, which is nothing short of brilliant.